The tallest observation wheel on the East Coast of the US has opened in Orlando, Florida with show control and AV playback support from Alcorn McBride.
The Orlando Eye is one of the centerpiece attractions at I-Drive 360, a new dining and entertainment destination in the city.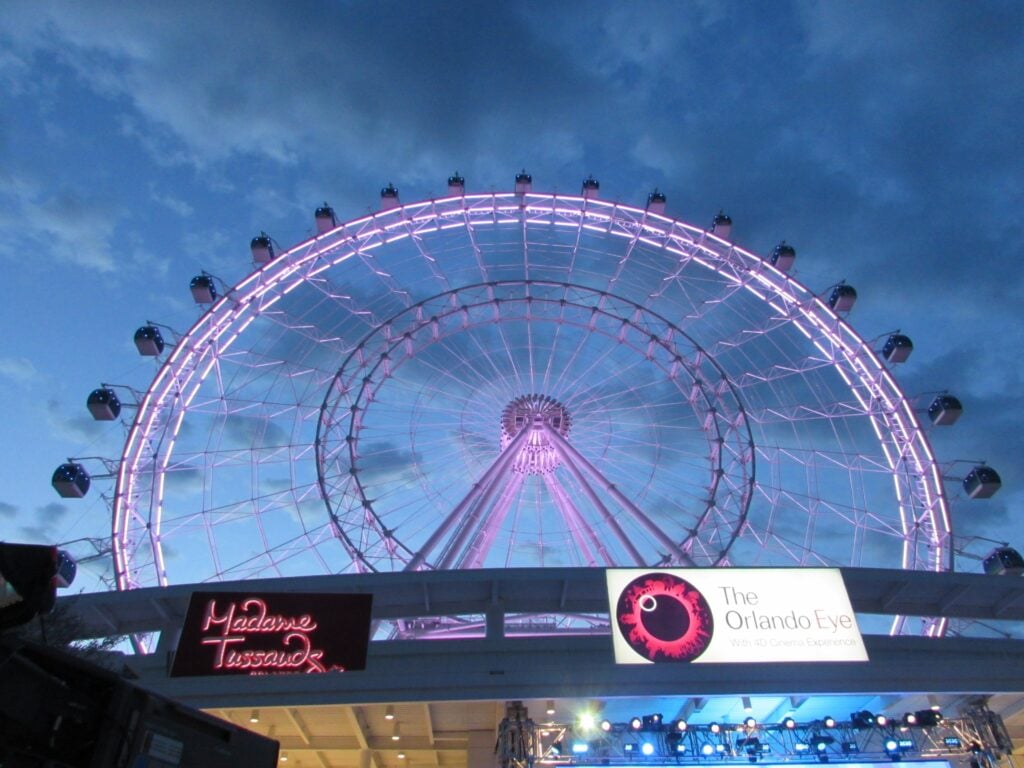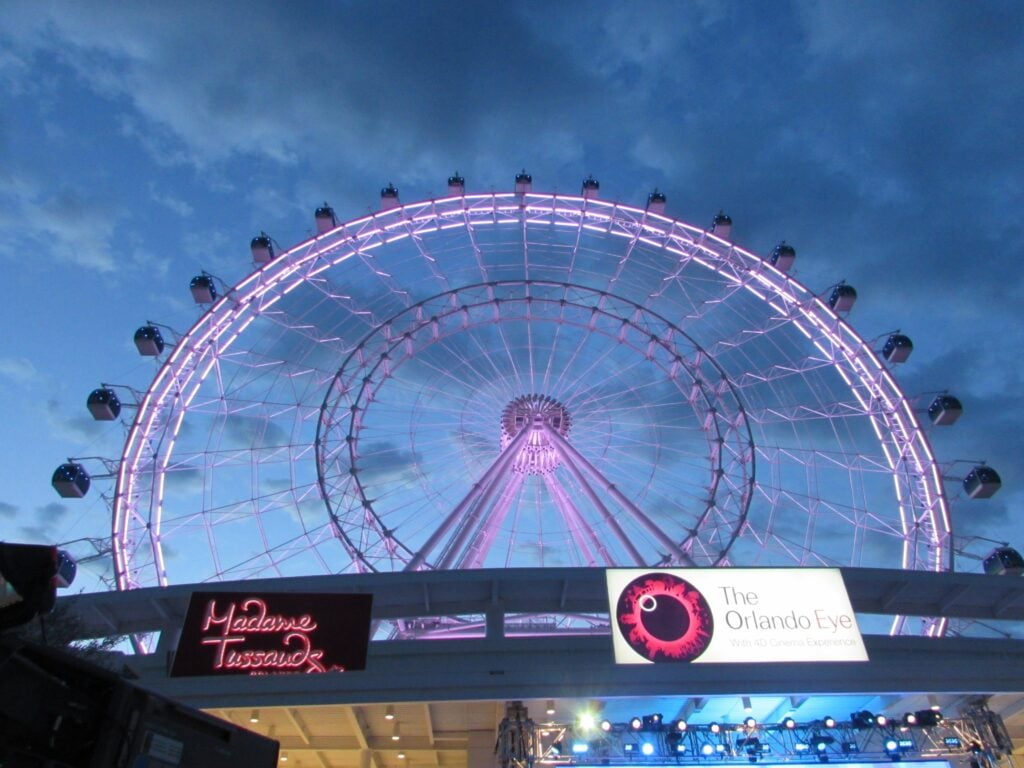 Nearly 100 feet taller than the Statue of Liberty, the giant Ferris wheel enables visitors to take in the sights of Orlando and Central Florida from air-conditioned capsules. Before they board the Orlando Eye guests enjoy "The Dream Wheel" 4D theatre experience.
AV integrator Pro Sound & Video in Orlando selected Alcorn McBride show control and AV playback products for the preshow. The company has frequently used Alcorn McBride equipment for projects at the area's major theme parks.
"The Dream Wheel" is a 4.5-minute passive stereo 3D video by Acomb Ostendorf & Associates, which also created the 4D theatre facility. In the video a young girl and her father are building a model Ferris wheel when she falls asleep and dreams of something far grander. The content showcases 3D aerial footage of Central Florida with the additional sensory experiences of fireworks, wind, mist, lighting effects and scent.
About 150 visitors can stand in the 4D Theater at one time; it hosts a constant stream of traffic during the daily 10:00am to midnight schedule of The Orlando Eye. When the preshow concludes visitors begin to board the observation wheel's capsules.
"With a number of preshow screenings every day throughout the year we needed equipment that was up to the task," said Pro Sound & Video president Kelly Prince. "We needed reliability and proven solid state playback."
An Alcorn McBride V16Pro was chosen for its frame-accurate show control with 16 I/Os. "It was important that the V16Pro has a timeline feature," said Don Davis, project engineer at Pro Sound & Video. "The show controller drives the 4D effects which have to hit at a certain frame each and every time."
The V16Pro also starts and stops the preshow, opens and closes the theatre doors and performs maintenance functions. It features a ShowTouch10 interface at the rear of the theatre for easy operation. "Ease of use was a big consideration," noted Prince. "We tried to make the ShowTouch button panel layout fairly simple and we built out more advanced features of the maintenance pages."
An Alcorn McBride A/V Binloop HD 8-channel synchronous audio and video player was chosen to play back the preshow content.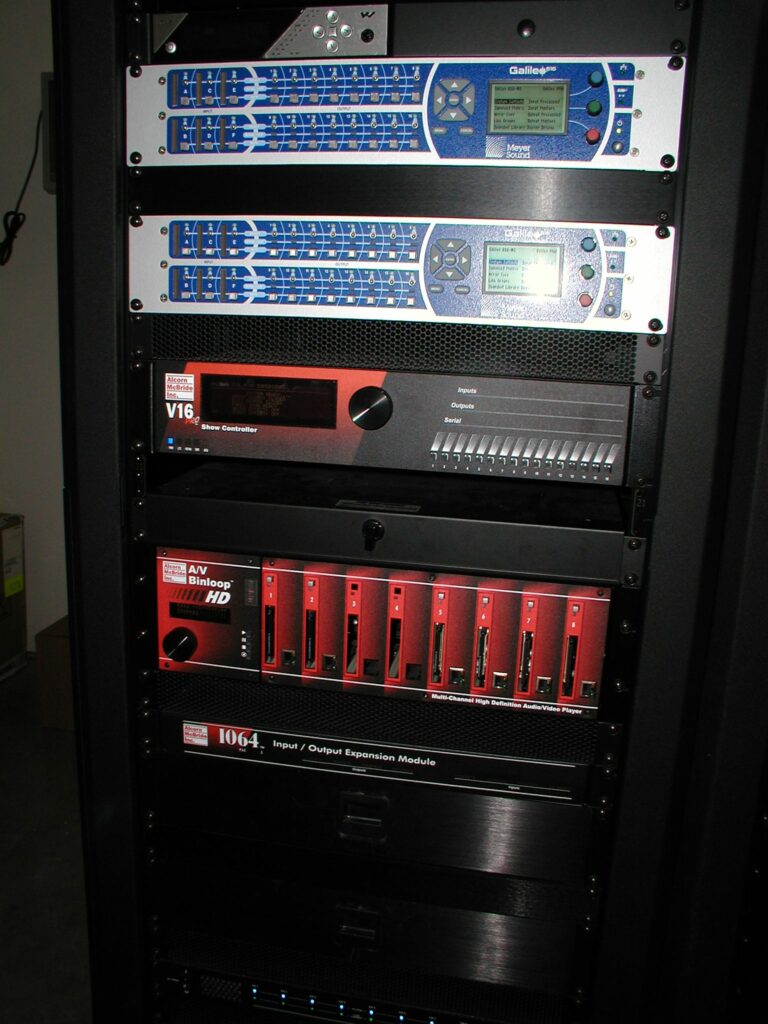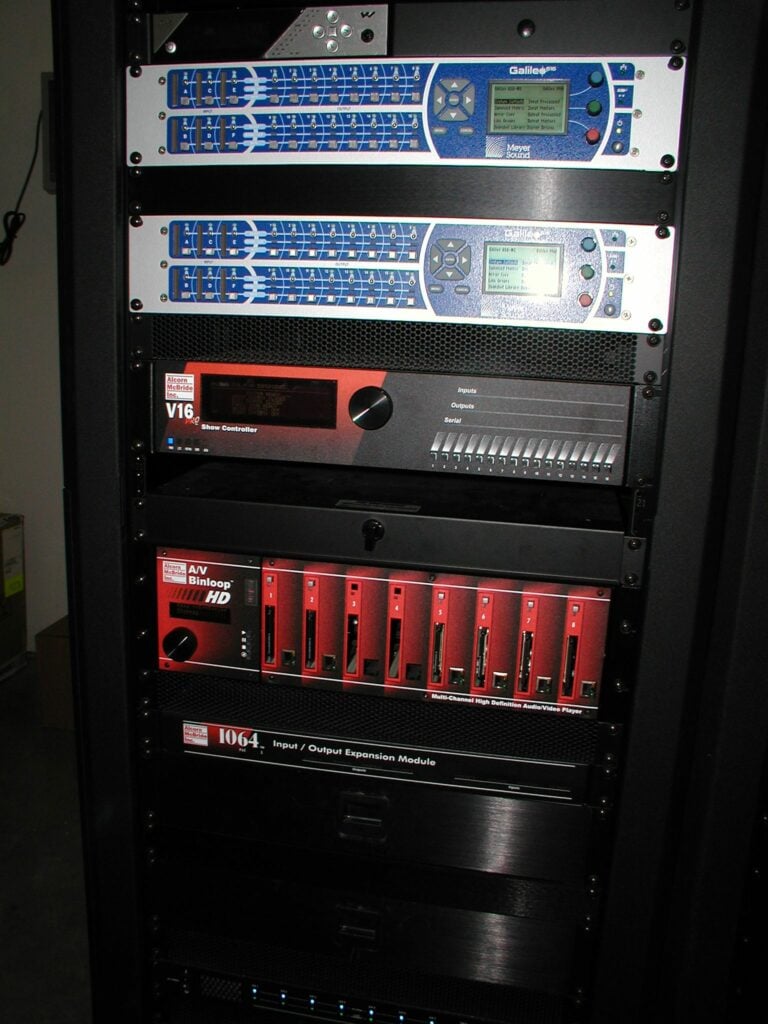 A LightCue-E, DMX recorder/player with Ethernet, controls plays back sequences for the DMX-controllable fans providing 4D wind effects during the preshow. It also handles the dimming and raising of the house lights. Alcorn McBride's IO64, which is often used as an input/output expander, serves here as a stand-alone show controller triggering the 4D scent and mist effects.