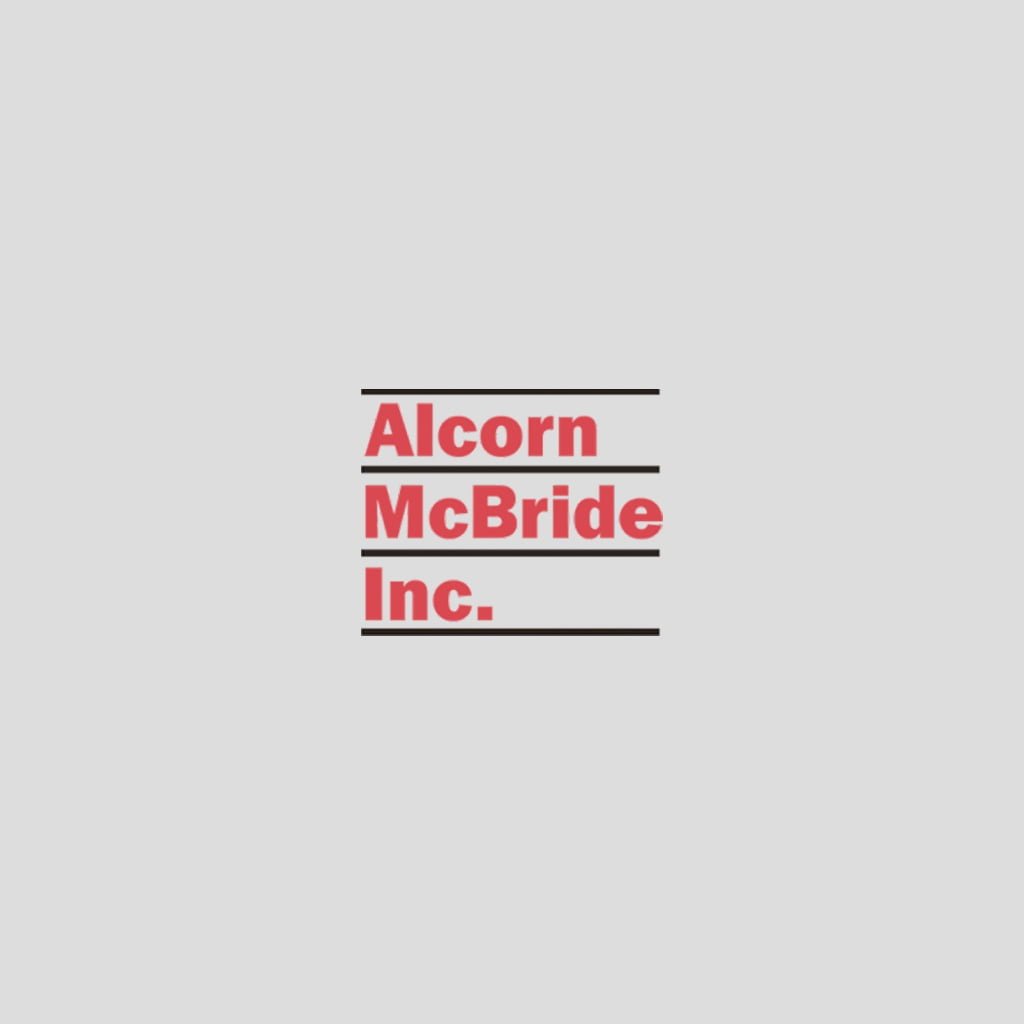 Whether you're building a ride, a show, or some other attraction it will only be truly effective in a themed environment if it moves us not just physically, but also emotionally.
When people think of theme parks, the first thing they think of are attractions. Everyone has his or her favorites. When I was a kid it was a toss up whether my favorite was Disneyland's Pirates of the Caribbean or The Haunted Mansion. With delicious anticipation I'd stand in the queue line soaking up the set design and theming, getting completely immersed in the environment; I would soon eagerly board the ride and try to capture every detail as we rushed through and then, as soon as the ride was over, run around to the front of the building, get back in line and do it again. In retrospect, I now know the thing that made these my favorite attractions was the story they told. I've come to realize that story is the key ingredient in any great themed attraction. If we don't leave our guests with the memory of an emotional journey, we haven't really succeeded in taking them on the ride they paid for.
Even though I was a kid a pretty long time ago – let's just say that back then dinosaur rides involved the real thing – nearly all of the storytelling techniques found in today's theme parks had already been invented. What hadn't been invented are the technologies we use today to tell those stories. Simulators, digital video, wire-guided vehicles, even microcomputers themselves have all come along since I was a kid. It's impossible to imagine building any new attraction without using some – perhaps even all – of those technologies. Yet even as we do, we need to remember that story is still king.
Let's look at the different types of experiences available in today's theme parks, and try to understand how they transport us to another reality and keep us coming back.
Gravity and Iron Rides
For pure, pulse-quickening power, nothing can really match falling out of your mom's shopping cart. But for those of us too big to fit in that little fold-down seat anymore – and too chicken to take up skydiving or bungee jumping – there are gravity rides. These are the rollercoasters, parachute drops, "Big Shots" and anything else that uses the principle that what goes up must come down. In the trade we call them "hard iron" rides because usually the track and its supports are welded steel. For the roller coaster purist, though, old-fashioned wooden scaffolding still holds a certain allure. But the advent of tubular steel rails – often pressurized and monitored to detect fractures – has enabled coasters to do things never imagined with wood: vertical loops, cork screws, and speeds approaching 100 miles per hour are features of some of today's favorite gravity rides.
Most gravity rides don't tell much of a story, and perhaps that's why I'm not a big fan. But they're a definite lure for a certain type of theme park guest, and some fairly unthemed theme parks have very little except gravity rides.
Dark Rides
Dark rides are, well, rides in the dark. They date back at least to the Coney Island era and the scandalous Tunnel of Love. But today we're likely to think of something a bit more family oriented when we talk about dark rides. The classic dark rides of the Disneyland era are those in Fantasyland: Peter Pan's Flight, Alice's Adventures in Wonderland, Snow White's Scary Adventure, and my favorite – and long gone – Mr. Toad's Wild Ride. One can also argue that some very high-tech modern rides such as Spiderman at Universal Studios Florida and Tower of Terror at Disney MGM Studios are simply elaborate dark rides, but I think that is selling them short. These are really hybrids, and will be discussed in a separate section.
After the initial construction of Fantasyland, Disney upped the ante for dark rides by introducing Pirates of the Caribbean and Haunted Mansion. These two dark rides became the standard by which all others are still judged, because they had three dimensional animation, special effects, synchronized audio throughout the ride, and strong storylines.
For our purposes, dark rides are relatively small, low-throughput rides where individual vehicles – or sometimes strings of vehicles – move through sets and animation that is often illuminated chiefly by ultraviolet ("black") light, making the colors glow vividly. The vehicles may be suspended from overhead as in Peter Pan, or pulled by a chain drive as in Epcot's defunct World of Motion, or float, but usually they follow a single, wiggly rail, which may ascend – as in Alice and Wonderland – or simply wander all over hell's half acre, as in Mr. Toad, who literally found himself bedeviled in the end.
Boat Rides
It floats. It's a boat. What makes it a ride? Usually a track or a trough that guides the boat through scenery and animation. Some dark rides use boats as a conveyance mechanism, but most boat rides are outdoors. Boats can be small, such as in the Fantasyland boat ride, medium as on the Jungle Boat Cruise, or large as in the Mark Twain paddlewheeler (yes, it's on tracks). They can also sometimes be guest-piloted, notably the wilderness canoe ride. Nothing very high-tech there.
Simulators
This was the great technical breakthrough of the 1980s. Used for decades to train military and commercial airline pilots, simulators first made their way into the themed entertainment market at CN Tower in Toronto and, shortly after that, in Disney's collaboration with George Lucas, Star Tours. Simulators allow theme parks to take guests to places that could never be convincingly, well, simulated by other ride mechanisms.
Some simulators place the guests on a moving motion base in a large, open space. An example of this is Universal Studio's Back to the Future, where multiple motion bases operate beneath one of two IMAX dome theaters.
More convincing – to my mind – are simulators such as Star Tours and SeaWorld's Arctic Adventure where the guests are completely surrounded by the simulator, allowing no fixed external reference points. Of course, this also means that unless the simulation is nearly perfect, motion sickness is a real possibility. Body Wars at Epcot's Wonders of Life is a good example of this problem. The enclosed environment and rhythmic motion, coupled with discrepancies between the motion profile and the projected scenery make many guests physically ill.
One of the things that attracted theme parks to simulators was the ability to re-theme attractions without the capital investment of new props and animation. In point of fact, few theme park simulators have been re-themed, although some of the films have been freshened. It is debatable whether the cost of a new film and motion profile are justified by renewed guest interest, since only the most alert visitors are likely to detect the change of media in an otherwise unaltered building.
Lately simulators have become inexpensive enough to find their way into neighborhood malls and family entertainment centers. Because a neutrally themed simulator can offer a variety of completely different ride experiences, mall operators get the benefit of selling tickets for dozens of different rides while only needing a single investment in hardware. Ironically the flexibility of the simulator, which originally attracted the theme parks, now works against them, since once there is one in every mall, the simulator no longer carries the cachet that made it special in the theme park.
To counter this, theme parks have begun upping the ante, combining simulators with other technologies. The frontrunner in this endeavor is Universal Studios. Their Spiderman ride at Islands of Adventure is widely regarded as the world's greatest theme park attraction. It places an open top motion base on a ride vehicle and moves it through an extremely elaborate dark ride with 3-D projection in each scene. The 3-D animation is perfectly synchronized with the vehicle and motion base, allowing characters to jump from buildings, with their impact "felt" as they land on the vehicle. It's a truly amazing experience.
Virtual Reality
One step beyond simulators, virtual reality eliminates even the moving theater from the ride experience. Don the goggles, and the environment is delivered directly to your pupils. Disney's Research and Development created a sophisticated VR attraction for their Disney Quest family entertainment centers. Sitting on a bench and using handlebars to guide your motion, you fly your magic carpet though Aladdin's hometown.
Theme parks have struggled with virtual reality. It presents many challenges that make it a problem for their environment. Virtual reality is very low throughput. Because your trip through the alternate reality is generally self-directed, it tends to have a non-linear storyline, or perhaps even no story at all. There is also some evidence that a less than perfect VR experience can lead to alteration in the way the brain responds to visual motion input, after even short periods of exposure; this is a form of brain damage, and needs to be carefully considered before the further proliferation of this technology.
Finally, as personal computers become more powerful, they will be able to deliver a wealth of VR experiences at home. Current thinking is that VR represents competition to theme parks, not opportunity.
Carny Rides
Sometimes themeparks use rides found in carnivals and states fairs. These rides typically circle or spin, and occupy a relatively small footprint. Theming brings added value to an otherwise off-the-shelf product. The classic example is Disneyland's popular flying Dumbo ride. In a similar vein, the spinning teacups in Fantasyland are a modification of 1920s boardwalk rides. The new dinosaur land at Disney's Animal Kingdom incorporates the latest of these vended rides. Called the "mouse" it is a roller coaster with vehicles that spin.
It's important when incorporating carny rides into a theme park that there be some "added value". Not just the paintjob, but even the purpose of the ride must fit the theme of the area. Otherwise we lose the storyline. Knott's Berry Farm did a relatively poor job of this on their original Fiesta Village area, but additional landscaping, façade work and food service eventually turned the area into a truly Mexican themed land.
Other Rides
The imagination of theme park designers is nearly unlimited, and there are plenty of rides that don't fit into any of these categories. A plethora may be found at the Legoland parks in Denmark, England, California and Germany. Here is a quick sampling:
Small electric cars that kids really drive themselves, on a grid of miniature city streets.
A motor assisted rope pulley system that allows you to pull yourself and a friend to the top of a tall tower.
Walk-throughs
These are some of my favorites. Build a ride, then leave out the vehicles. Let the guests walk through the scenes at their own pace. This is a fabulous, inexpensive way to tell a story.
Transportation Systems
How to get around the park? Or in some cases between parks. Trains, Boats and Monorails are themed attractions in themselves. They do the work of moving guests from one spot to another while entertaining them. Transportation systems have the additional challenge of having to fit in with the theme of every area they pass through, or they disrupt the storyline. That's why Disneyland's monorail couldn't stop in, say, Frontierland. But a train can stop almost anywhere.
Theaters
Most theme parks offer their guests a mix of ride and "sit down" shows. While rides are the main attraction for teenagers, theaters appeal to the younger and older demographic, and provide weary guests a place to rest their feet – or their stomachs.
It's much easier to tell a story in a theater. In fact it's hard NOT to tell a story in a theater. But in theme parks it's important that the theater itself – both inside and out – fit the theme.
There is a temptation, perhaps even a trend, to turn theaters into "black boxes" that can host a variety of shows because they have completely neutral theming. This is a bad idea. Guests are subliminally aware when the story doesn't permeate the entire experience, and this kind of venue tends to leave them feeling like they would have been smarter to just spend a few bucks at the neighborhood Cineplex.
Automated Theaters
Automated theaters represent about half of all theaters in theme park venues. While the film projection in even your neighborhood cinema is automated to some extent these days, when we talk about automated theaters we mean theaters where the entire show cycle is automated: entrance doors, exit doors, curtains (if any), lighting and so on.
The actual content of automated theaters varies widely, from a simple 35 mm or video projection to nine-screen 70 mm Circlevision, or to a theater with animated figures on a stage, such as Country Bear Jamboree.
One of the best fully automated theaters I've seen is at the Pro Football Hall of Fame in Canton, Ohio. It's the best because of an exceptionally strong storyline.
The show, designed by Edwards Technologies, puts guests in the role of pro football players going to the Super Bowl. Preshow monitors outside the theater let you experience the tailgate party craziness of the parking lot before the big game.
As you enter the theater you're really stepping into a vehicle: it's a rotating platform divided into two halves. In the first half a high-definition film takes you inside the locker room, where the coach is giving his players a pre-game pep talk.
At the end of his talk, the players head out into the corridor that leads to the field, and you begin to rotate 180 degrees. Abstract images of marching players and the echo of their footfalls in the corridors accompany the rotation. The space you arrive in is much larger than the first theater.
A tiny, lighted doorway appears far ahead, then swells in size to occupy a large screen projection as you burst onto the field. The crowd roars in bone-jarring surround sound. And the game begins. In close-up.
Each year NFL films produces a new film for this theater, with spectacular highlights from the most recent Super Bowl. This is a show where not only is story king, it's real.
Live Theaters
Live theater is the theme park attraction with the longest history, dating back to the Ancient Greeks, or possibly even to cave men wearing funny hats. Traditionally, live theater has been a very manual affair: a guy backstage pulls the levers that control the rigging, and a guy in the rafters works the spotlight. But in recent years, larger stage productions, especially Broadway shows and touring companies, have come to rely on show control systems to handle at least a portion of the cues. Complex lighting, moving set pieces and special effects all require some level of automation. But the performers still do it the old fashioned way, and the lighting and musical cues are still triggered by a guy – possibly wearing a funny hat – sitting out in the theater someplace.
In theme parks, live shows are likely to be more canned than that. Yes, there's a technical director working one or more "boards" in the audience, but much of the timing for lighting, staging and music is predetermined, and the performers voices may not even be live. In fact the only live thing about a heavily costumed stage show in a theme park may be the guys sweating inside those bulky costumes.
Hybrid Theaters
Hybrid theaters are mixtures of live performers and highly automated lighting and sets. The dividing line may be thin between these shows and fully automated or live theaters. To me, the distinction is this: if the show would be meaningless without both the live and automated elements combined perfectly, it's a hybrid theater.
A wonderful small hybrid theater is the Aegis show at Nauticus, the National Maritime Center in Norfolk, Virginia. Aegis is the Greek word for shield. It's also the name of the Navy's high-tech protection system used by AEGIS-class destroyers to form a 250-mile-radius shield around a naval battle group. The Aegis Theater combines video, lighting and effects to simulate a battle situation in the control room of such a ship. Live performers on stage play the role of crewmembers, and the audience uses voting consoles in the arm of the theater seats to determine the outcome of the show.
Another superb hybrid theater is Mystery Lodge at Knott's Berry Farm in Buena Park California. In this brilliant show designed by Bob Rogers, you are seated in a traditional long house and watch an old Indian summon visions from the fire, shaping the smoke into objects that illustrate his stories. The Indian is a live actor, and the smoke is… well, magic. At the end of the show, the live performer evaporates before your eyes.
That's entertainment!
Stunt Theaters
Stunt theaters are special forms of hybrid theaters, where live actors not only mix with highly automated props, but do so in potentially dangerous ways. Special life safety issues must be taken into account when dealing with exploding gas, dangerous set piece movements and pyrotechnics.
Other Attractions
A full-scale theme park has plenty of things other than major rides and shows. In fact it's mainly this stuff that makes it a "themed" park. What would Adventureland be without a jungle? Or Frontierland without a fort? The landscaping, facades, paving, even the trash receptacles all contribute to the theming. Most of this stuff isn't very interactive, though, although I have seen talking robotic trash cans.
Here are some of the other themed attractions you'll find in many parks.
Arcades
Arcades are the black hole of theme parks, sucking in endless streams of quarters. They cater to the teenage demographic, and have an extremely low initial cost and almost no operating cost.
The challenge with arcades is to maintain any kind of theming. There are plenty of arcades in neighborhood malls. Finding one in a theme park sometimes seems, well, cheap. To keep the experience special, a smart themed attraction selects games (or custom designs them) to fit into the overall theme, and then adds heavy set decoration to the entire gaming area.
The most successful example of this I've seen is the area outside Star Trek The Experience at the Las Vegas Hilton. It's really a casino, not an arcade, but the only difference is that in a casino you pretend you're not going to lose all your quarters until it actually happens. Everything in the Star Trek Experience casino looks like it came straight off the Enterprise: chrome and black slot machines, barstools, and railings, high-tech wall panels, even overhead laser beams.
It's so good it makes your pockets itch.
Interactives
Interactive share the theming problem with arcades. An interactive device plopped into the middle of a museum doesn't enhance the venue unless it is completely custom designed – including the console – to specifically fit into the theme. If it's just a computer in a box it may as well be mailed to you on a CD-ROM.
One of the first really successful interactives was SMART-1, a voice activated robot in Epcot's Communicore. SMART-1 could move, carry on a conversation and play games with ANYONE, responding to "yes", "no" and a few other words. This was a pretty impressive speech recognition feat in 1982.
The best interactive I've seen is the Land the Shuttle simulator at NASA's Space Center Houston. We've all seen flight simulators run on $400 PCs. What Land the Shuttle brings to the game is multiple screens filled with authentic dials and readouts that accurately reproduce the shuttle's control surfaces, and a personal flight instructor named Chet who interacts with you as you try to land that flying brick on an itty-bitty runway. Chet actually walks around among the controls at one point, and appears outside the front window wearing an automobile steering wheel around his neck after particularly rough landings. The media, designed by BRC Imagination Arts, has the player and spectators in stitches from opening until closing every day. And it tells a story.
Exhibits
An exhibit that adequately matches the attraction theming can be just as effective as much more expensive alternatives. As some one who makes his living selling sophisticated control, audio and video equipment I probably shouldn't admit that well-themed static exhibits are among my favorite attractions. But they are.
An excellent example is the Tutankhamen's Tomb at Busch Gardens Florida. It completes the theming of their Montu roller coaster area, but I'd much rather walk through the tomb than throw up on the coaster. Call me silly. Static lighting and continuous run audio impart a suitable spooky atmosphere to a fairly accurate reproduction of the contents of the famous king's burial chamber. Aside from a short introductory video there is no show. But it works. It tells a story.
Another exhibit area that works is the museum in the China pavilion at Epcot. Currently filled with elaborate animated clocks and other timepieces from the period when China was first coming into contact with the Western World, it perfectly complements the China Circlevision film and other themed areas of the attraction.
Food Service
While I find food fascinating, not everyone shares my enthusiasm. So theme parks need to go out of their way to make food entertaining. This means either theming the food service, theming the food itself, or both.
Sometimes all that means is the right building. You wouldn't buy a hotdog in Tomorrowland if they served it from a plywood hotdog stand. But put it in a chrome flying saucer and call it a Moondog and you can get four bucks for it.
Epcot's World Showcase is the ultimate in food theming. A continuous international expo where the countries of the world stand side by side, each pavilion serves its indigenous food in appropriate surroundings: Tatami Rooms in Japan, a bistro in France, and a plastics factory in England (just kidding). In 1983 we went on the same tour of Morocco that Disney's Art Directors took. Disney is particularly attentive to this theming. A few years later when the Morocco pavilion opened we found ourselves dining in a virtual copy of our hotel dining room in Rabat, right down to the inlaid tile patterns on the walls.
There's no question that this theming affects food sales. Many years ago when they installed turn-of-the-century popcorn wagons at Disneyland, things really started popping.
The potential of theming on sales was not lost on the food service industry as a whole. Chuck E. Cheese's Pizza Time Theater was the first to pioneer the highly themed restaurant. It featured a somewhat animated band of animals playing musical instrument and singing to entertain the kids while the pizza cooked. The pizza was actually pretty decent. Recent stores have been more modestly themed. The new plan focuses on more play areas and games for the kids, with the theming somewhat reduced.
Perhaps this is a reaction to the spread of theming to seemingly every neighborhood mall store and restaurant. It becomes increasingly difficult to distinguish yourself. Worst of all, pointless theming doesn't tell a story. It's just … well, theming.
Other heavily themed restaurant chains include The Rainforest Café and Planet Hollywood. But the most successful is the Hard Rock Café, which has created a worldwide franchise by successfully combining music, food and rock 'n roll memorabilia. Now expanded into hotels and casinos, who knows? Maybe things will come full circle and someday there will be a hard rock theme park!
Merchandising
Just as the right building can help you sell food, it can also help you sell merchandise. Often the two occupy the same building, and the merchandise is sold after dinner – or after the show or ride – as you "Exit Through Retail".
Appropriate selection of merchandise is critical in a truly themed environment. While you might be able to get away with T-shirts almost anywhere, you cannot sell lava lamps in a medieval castle.
Summary
We've talked about why the best theme park attractions are built around a strong storyline. Story is, indeed, king. Whether you're building a ride, a show, or some other attraction it will only be truly effective in a themed environment if it moves us not just physically, but also emotionally.
We've surveyed the broad range of ride technologies available to theme parks, from rollercoasters to boat rides, and the latest high-tech simulators. We've also talked about the range of theatrical experiences, from fully automated Circlevision theaters to live stage or stunt shows. And finally we looked at ways to incorporate other elements into a themed experience, including making food service and merchandise shopping fun for guests with money still left in their wallets after passing through the front gate.
I've told you a bit about what I like in an attraction. Now it's your turn. I teach a class in Imagineering at imagineeringclass.com. If you'd like to participate in our lively discussions, and even design your own attraction, join me at imagineeringclass.com

Until then, please remain behind the yellow line until the doors open.