Published 4/29/20
---
New on our website – You can now easily access our software archive directly from a product page, such as the V16X pictured below.
This is similar to our newly released Firmware Archive, also available in the same way.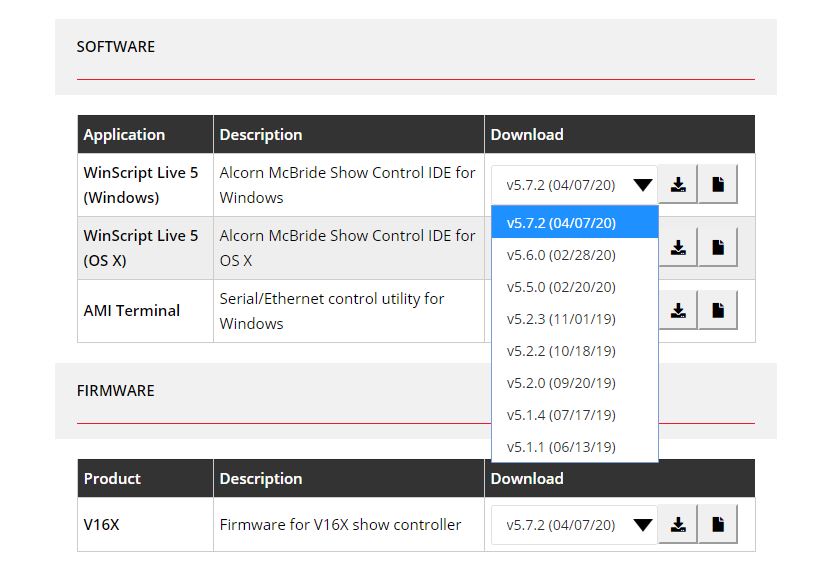 Or, for quick access to the archive of our entire software library, visit our software page
Release notes are still accessible by clicking the folding paper icon.
Please remember, we do not recommend upgrading software or firmware unless you are making a  change to a show or attraction. If it ain't broke, don't fix it!